The task
British telecommunications provider TalkTalk had set itself the target of producing at that time the most elaborate light painting film ever. The company had already taken steps in this field but the new production was to outdo everything.
Our solution
No half measures! With a large team of specialists – each a master of their art and with a particular feel for detail – we started on a gigantic production. It included shoots with up to 160 cameras and scenes with up to 20 light painters.
Each individual light source was newly developed from scratch to satisfy the very exacting requirements.
We used pre-programmed LED light strips for the first time and six-metre-high rotating trees were built for the film. We also revised our light painting software for the shoots.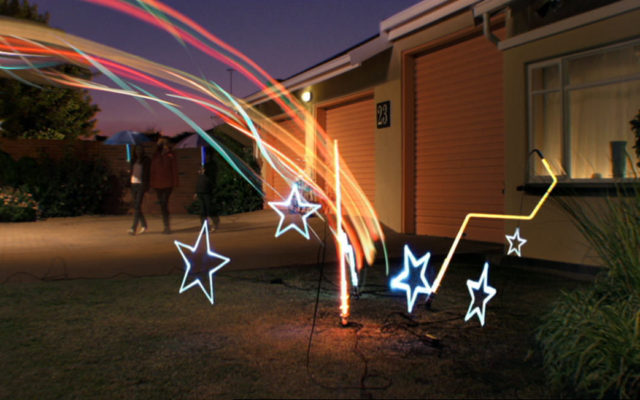 What we love about the project
We worked on "Brighter" for almost two months, the shooting in South Africa took three weeks  – so we had enough time and space to create the very best.
Special thanks to all collaborators: you are the most important reason why we love this project.
Credits
Director: Noah Harris, responsible for highly sophisticated TV commercial.
DOP: Toby Howell, an exceptional talent, he was involved in films like Wes Anderson "The Fantastic Mr Fox" and "Shaun the Sheep" for Aardman Animations.
Special thanks to, CHI & Partners, Glassworks, Blinkink, "Mr. Bullitt Time" Dayton Taylor from Digital Air, Tom Skinner, Andy Kelly & Craig Smith and all the other great talents involved in this project.
More projects
Lots to see